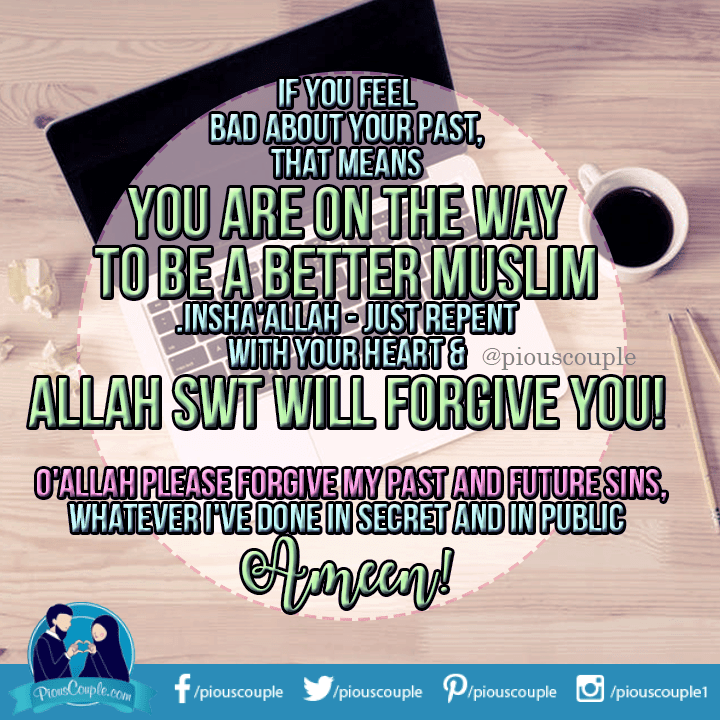 You feel bad about you PAST, That means You are on the WAY
---
If you feel bad about you PAST,
That means You are on the WAY
To be a BETTER MUSLIM.
Insha'Allah just REPENT with
your Heart & Allah SWT will forgive you!
O'Allah please forgive my past and future sins,

whatever I have done in secret and in public.

Ameen!
---
Posted by,
PIOUS COUPLE
We hope this poster helped you. If you liked this, then please subscribe us on Twitter, Facebook, Pinterest, and Instagram.
May Allah SWT bless all Muslim brothers and sisters with happiness in their family life!