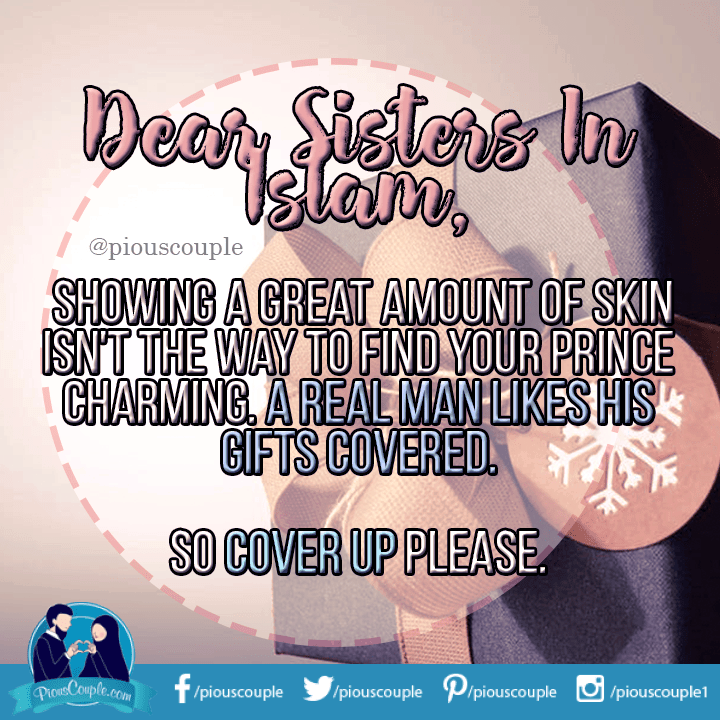 A REAL MAN LIKES HIS GIFTS COVERED.
---
Dear sisters in Islam,
Showing a great amount of skin
Isn't the way to find your Prince
Charming.
 A REAL MAN LIKES

HIS GIFTS COVERED.
Posted by,
PIOUS COUPLE
We hope this poster helped you. If you liked this, then please subscribe us on Twitter, Facebook, Pinterest, and Instagram.
May Allah SWT bless all Muslim brothers and sisters with happiness in their family life!